[rev_slider_vc alias="HalfDay"]
Join Clare Mann for
this 4.5 hour, skills-rich workshop
"Take Back Your Power To Be Heard"
Does this sound like you?
Highly skilled, competent and professional.  You deliver excellent results in certain areas of your life but experience misunderstandings with others or find difficult conversations awkward and unappealing – with disappointing results?
Psychologist and Communications Expert Clare Mann, co-founder of Communicate31 will put your communication skills to the test – she'll show you where you're probably going wrong and what you can do about it.
"Clare Mann impresses me.  She is 'the' great communicator and people need to listen to her all over the world."
Doug Wead
Author & Former US Presidential Advisor
In this comprehensive and interactive workshop, Clare will teach you what usually goes on in the minds of others and why probably 90% of your difficult conversations end badly.
She will show you what it takes to understand other people better, why misunderstandings occur and specific skills to ensure you communicate with ease and impact.
She will show you how to truly engage with another person, understand them better, adjust your message appropriately and take back your power to be heard.
After this powerful session, you will know:
What you unconsciously do that's causing misunderstanding.
How to apply 7 key listening skills to understand the other person better.
The language and angle to get your message across effectively.
A key skill to say no and be taken seriously.
What people say about this workshop
"I picked up lots on how I can improve my communication. Simple techniques but really powerful. – thank you."
James Gray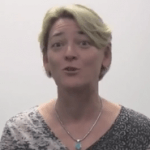 "Clare is absolutely fantastic, learnt some great skills about communication, had a great time, thanks Clare really love your work".
Michelle Darlington
"It was an afternoon very very valuably spent. If you have an opportunity to attend one of Clare's' seminars I do definitely recommend it."
Kati Haworth
Venue:
Karstens Conference Centre
111 Harrington St
The Rocks
NSW 2000